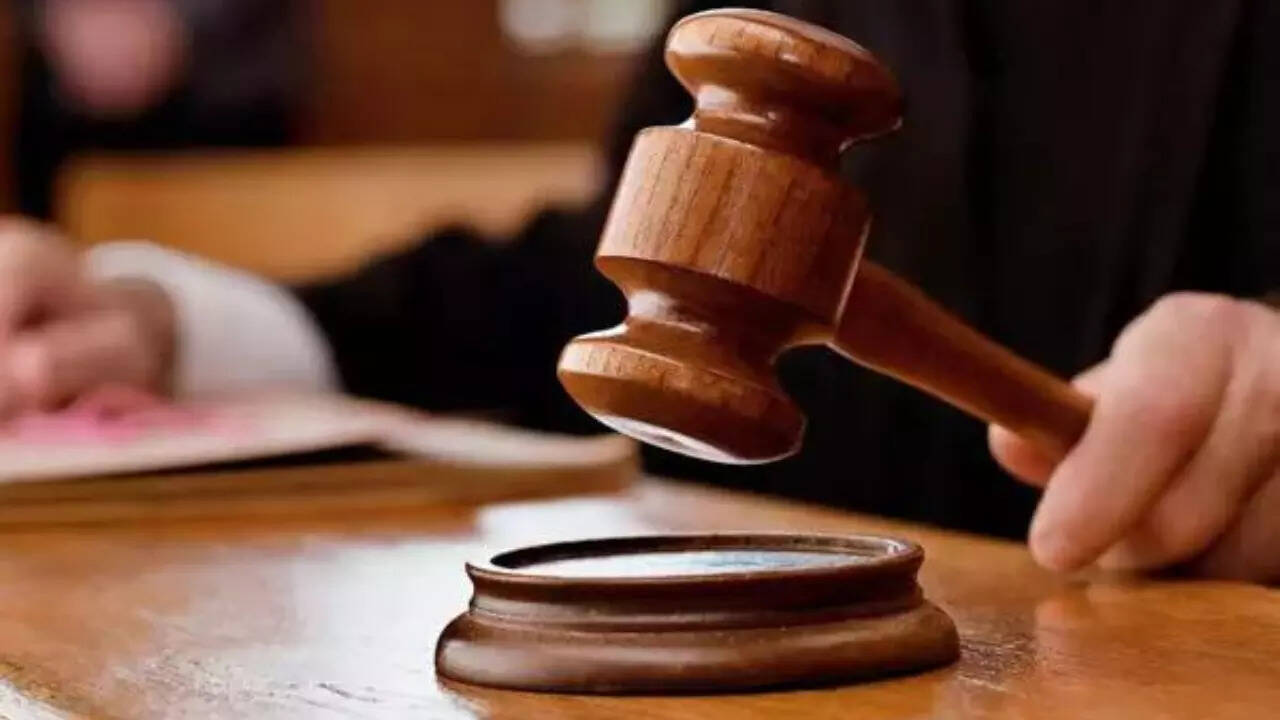 MUMBAI: The
Sanatan Sanstha
has not been declared a banned or a terrorist organisation, said the Bombay high court on Friday while granting bail to two of its members who are accused in the 2018 Nalasopara arms haul case.
Justices Sunil Shukre and Kamal Khata on Thursday allowed appeals by Liladhar alias Vijay Lodhi and Pratap Hajra who were refused bail by a special court trying them for offences, including under Unlawful Activities (Prevention) Act.
The state's Anti-Terrorism Squad had alleged that Lodhi is part of a conspiracy to destabilise India. He is an active member of the Sanstha whose object is to form a 'Hindu Rashtra'. The accused collected/prepared crude bombs and stored explosives and firearms, it said. ATS said the Sanstha aims to prevent screening of movies and conducting of western cultural programmes and events such as the Sunburn Festival.
Prosecutor A R Kapadnis said three crude bombs were recovered from Lodhi's house. After perusing the chargesheet, the judges agreed with Lodhi's advocate Sanjiv Punalekar and said "there is no prima facie evidence" showing Lodhi's involvement in the alleged conspiracy. They said evidence collected is "quiet disappointing." They found "no prima facie evidence to attribute recovery of three crude bombs" from Lodhi's house which is an ancestral house and not owned by him.
While the ATS alleged training camps were organised for Sanstha members, the judges said there is no physical evidence that they exist. They said, "the most intriguing part of this case is that 'Sanatan Sanstha' is an organisation which has not been declared a banned or terrorist organisation or a frontal organisation of any banned terrorist group" under the UAPA. "In fact, the official website of 'Sanatan Sanstha' shows it is a registered charitable trust and its aim is to impart spiritual knowledge…inculcate religious behaviour in the masses and providing personal guidance to seekers," they added. The website also throws light on activities like weekly satsangs, spiritual science, moral education.
In Hajra's case, the ATS had seized a mobile phone and alleged the calls were traced to prime accused Sudhanwa Gondhlekar in whose office the anti-India conspiracy was allegedly hatched in 2017. But judges said there is no evidence to show the handset or sim card was issued to Hajra. The handset was seized in 2020; in 2017 "it may have been in possession of somebody else."
The judges said "these relevant aspects" were not appropriately considered by the trial court and "we have before us an erroneous order which deserves interference." They directed Lodhi and Hajra's release on a personal bond of Rs 50,000 each.