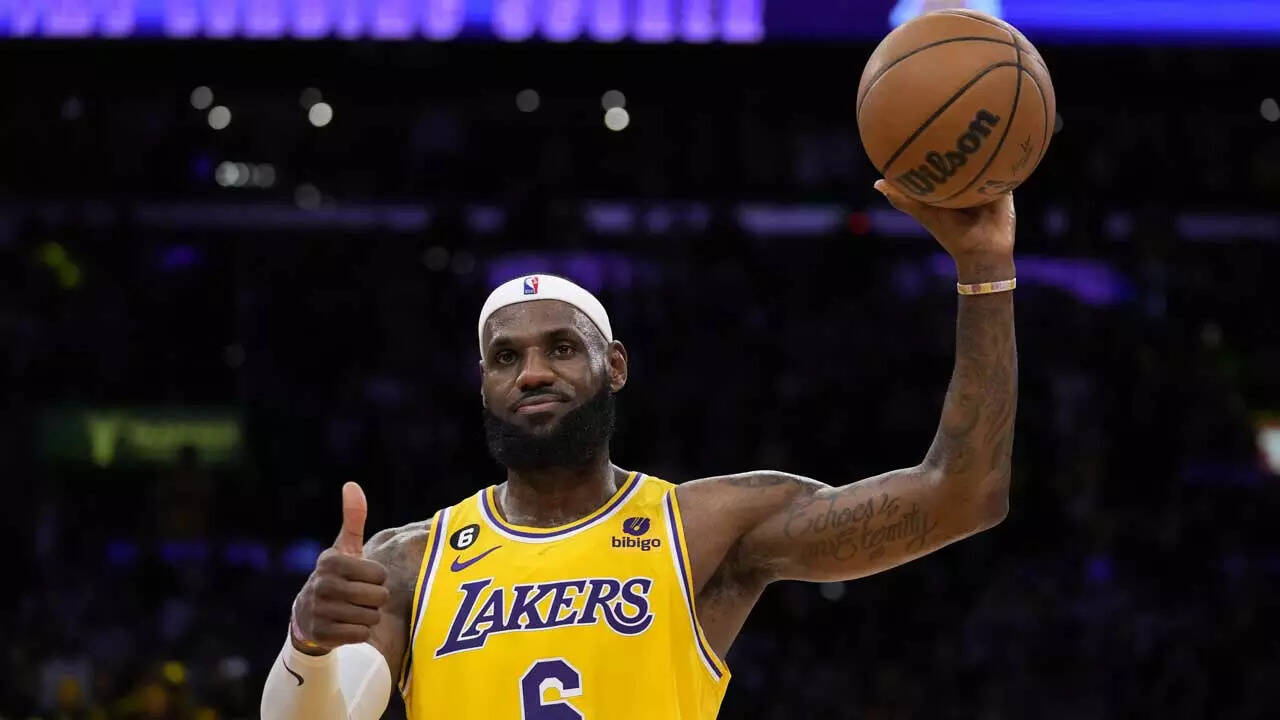 Abdul-Jabbar
, the former center for the Los Angeles Lakers and the Milwaukee Bucks, held the record for nearly 40 years. He set the record in 1984 and finished his career five years later with 38,387 points. It was the basketball equivalent of Cal Ripken's streak of games played in Major League Baseball or Jerry Rice's NFL receiving yards total: seemingly unreachable.
But James, with 38,390 points, has broken Abdul-Jabbar's record at 38 years old, an age long after most players are done scoring any points, much less the 30.2 points per game James is averaging this season. He shares that durability, plus creativity and talent, with Abdul-Jabbar, who played from 1969 to 1989. Their basketball eras have looked so different that they might as well have been playing different sports. The lines on the court have had different dimensions, and referees let Abdul-Jabbar endure body blows from opponents that today would easily earn James a chance at free throws.
Abdul-Jabbar and James had divergent paths to setting one of basketball's most coveted records, a reflection of how the
NBA
has developed over the past 50 years.
From Sky Hooks to 3-Pointers
The NBA introduced the 3-pointer in the 1979-80 season, halfway through Abdul-Jabbar's career. For the next decade, the shot was considered a novelty, a "break glass in case of emergency" kind of heave. Abdul-Jabbar hit just one 3-pointer in his career. James is ninth in career 3-pointers after relying more on long-range shooting as he aged (it's usually easier on the body) and as 3-pointers soared in popularity.
During Abdul-Jabbar's 10 seasons with the 3-point line in use, teams averaged between 2.0 and 6.6 3-point attempts per game. These days, dozens of players take more than that by themselves. Teams now structure their offenses to get 3-point shots. They used to focus on getting the ball to tall players like Abdul-Jabbar or Shaquille O'Neal near the basket for a dunk or layup. Now, they are more likely to have smaller, faster players stand outside the 3-point arc to set screens and take deep shots.
Some of the strategy is because teams in the 21st century use analytics to determine the most probable way to score the most points, typically with 3-pointers or dunks. Rule changes designed to give players freedom of movement across the court mean defenders can't try to stop James from scoring with some of the more aggressive defensive tactics that were used against Abdul-Jabbar.
In James' rookie season, 2003-4, he took 2.7 3-pointers a game. Last season, the number was about three times that.
Abdul-Jabbar took at least one 3-pointer in each of his 10 seasons with the shot at his disposal. But he never tried more than three in a single season and he made only one: in 1986-87. It came on the road against the Phoenix Suns, on his only 3-point attempt of the game.
Though James has leaned into 3-point shooting along with the rest of the NBA, part of what makes him such a fantastic offensive player is that he can score from all over, whether through dunks, relentless drives to the basket, postups or midrange fadeaways.