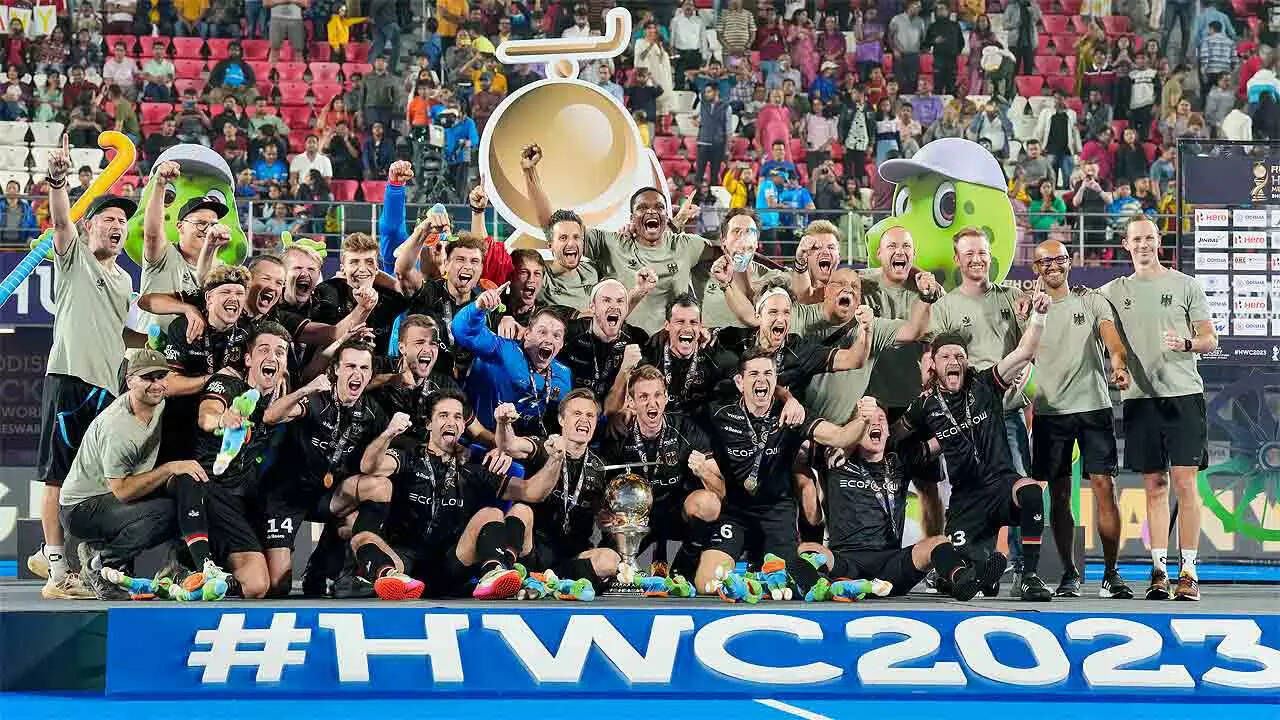 Coach
Henning
calls
Germany
's run in World Cup craziest in sports history
BHUBANESWAR: Last summer, in the run-up to the FIH World Cup, when most other countries were busy working out strategies and tactics, German coach Andre Henning and his men were enjoying some downtime on a hidden island in
Sweden
.
The travel baggage did not include hockey sticks and the mobile phones were tucked away for the duration of their outing. The focus was on team bonding and understanding each other. It was a risk, admitted Henning, but one which paid off on Sunday night with their first World Cup triumph in 17 years.
Mats Grambusch and his men will go down in history as the comeback kings. For three consecutive matches, starting with the quarterfinals, they snatched victories after being down 0-2. What makes this outstanding achievement astonishing is the fact that the team does not have a regular central training programme. Since most of the players are busy with club commitments, work or college, they don't train together often.
"Germany is one of the few countries which does not have a centralised training system. We have the league and a few camps, following which I don't see the boys for three months. So, they are training individually and have to be self-motivated," said the 39-year-old Henning.
Henning, a former freelance journalist, said the writing was on the wall, but the perfect execution was carried out by men who thrive as much on physical energy as on camaraderie.
1/20
Hockey World Cup: Germany dash Belgium's hopes of title defence, clinch third title
"Back home, we had a big sheet of paper in our meeting room, which read, 'We are going to write a story or history'. Before the tournament all the players signed on it and indeed they have written history," said the coach who is often compared to Liver-pool manager Jurgen Klopp and Bayern Munich manager Julian Nagelsmann for his show of emotions on the sidelines.
Belief, according to Henning, is the success mantra of the young German side. "The main point that made the difference is, how close this group is and how much they believe in themselves even when it is extremely hard. Coming back from being 0-2 down against a team like Belgium is not easy. I haven't played at this level, so I cannot even imagine how hard it is to retain energy on the last day, after having ran so much. That is the story of this team. The last three games in the tournament, it was probably the craziest in sports history. This team wrote something unique," added an emotional Henning.
In Germany's modern hockey history, for two decades between 1992 and 2012, they were world beaters at the Olympics, World Cup and European championships. But their graph plummeted after the 2012 London Olympics gold.
The Die Honamas' redefined resilience at the Kalinga stadium on more than a few occasions over the past three weeks. They now hope their gritty feat will mark the beginning of another glorious chapter in Germany's fabled hockey culture.